KEY ELEMENTS FOR A FUNCTIONAL AND STYLISH KITCHEN
In this article, we will explore several key elements that are essential for a functional and stylish kitchen. We will delve into the spice rack, dishwasher, trash bin, and pocket door, and how each of them can enhance the efficiency and design of your kitchen. Join us as we examine these essential elements and learn how to incorporate them into your culinary space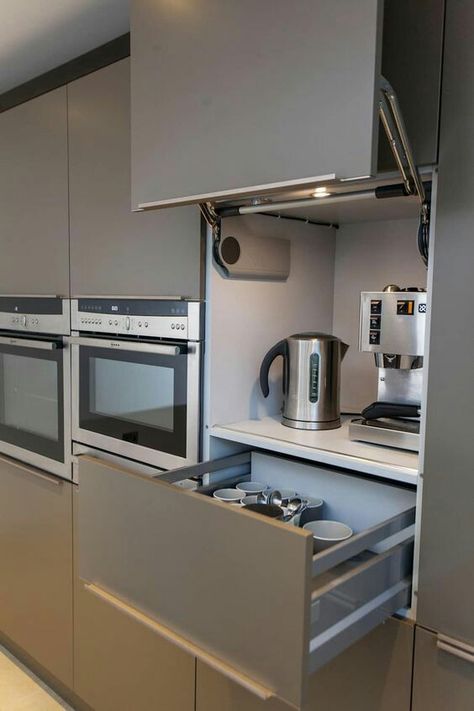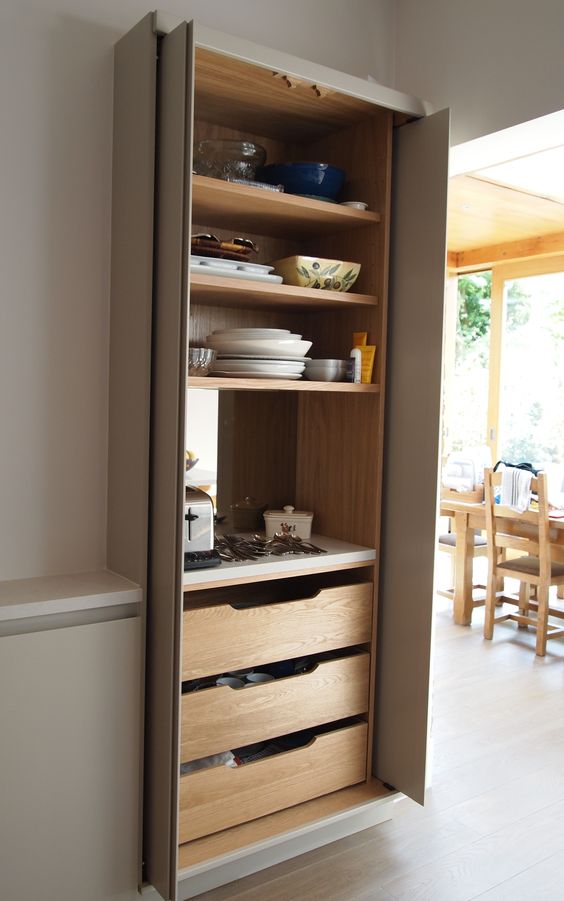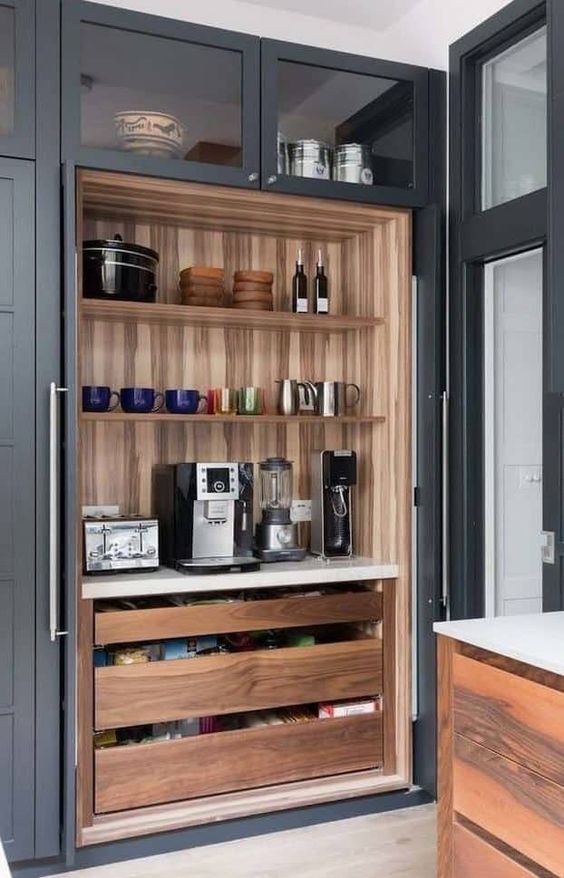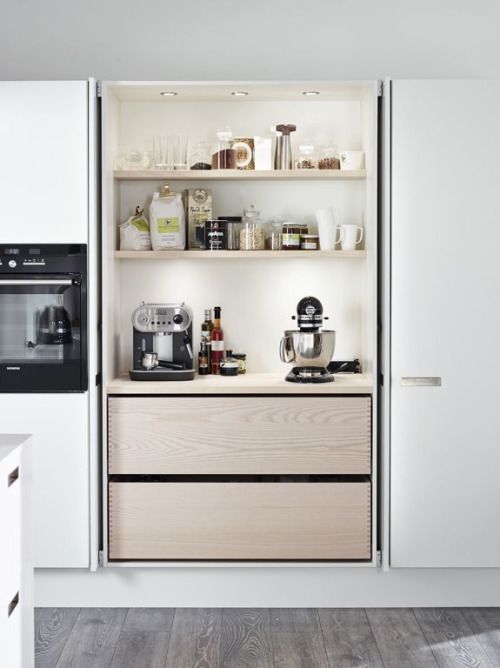 The Pocket Door: Space-Saving and Elegant Style A pocket door can be a smart solution for saving space in the kitchen. We will explore how to use a pocket door to discreetly and stylishly separate spaces, such as a pantry or laundry area. We will discuss different types of pocket doors available, such as glass, wood, or barn door-style, and how to integrate them into the overall design of your kitchen.
Integrating All Elements into a Harmonious Kitchen To achieve a functional and stylish kitchen, it is important to consider harmony and coherence among these key elements. We will discuss how to select materials, finishes, and colors that complement each other and the overall style of your kitchen. We will also explore ideas for optimizing space, such as combining the spice rack and trash pullout in a cohesive manner.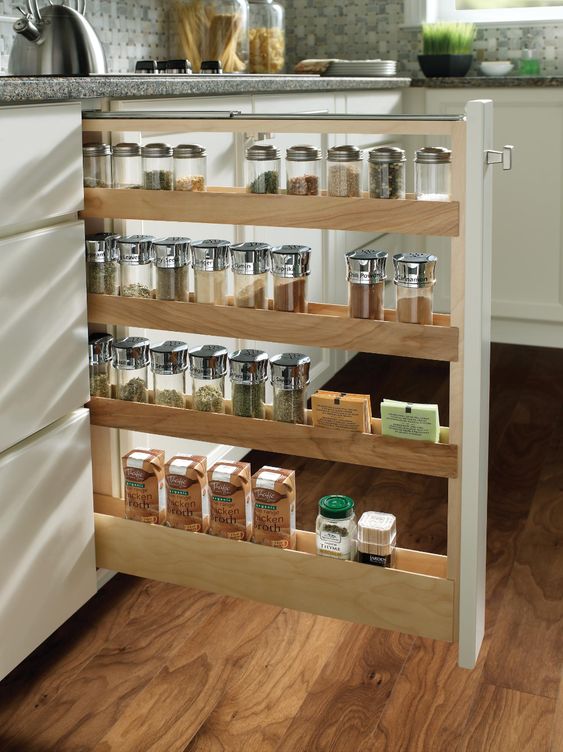 The Spice Rack: Organization and Accessibility for Your Spices A well-designed and organized spice rack is crucial for keeping your spices within reach while cooking. We will discuss various options, such as spice shelves inside cabinets, spice drawers, or magnetic systems on the wall. We will explore how to choose the right spice rack based on your needs and available space, as well as provide tips for keeping your spices fresh and properly labeled.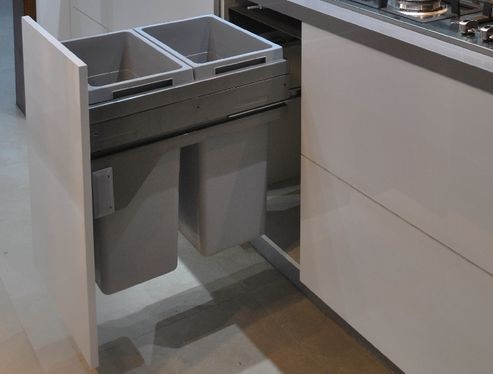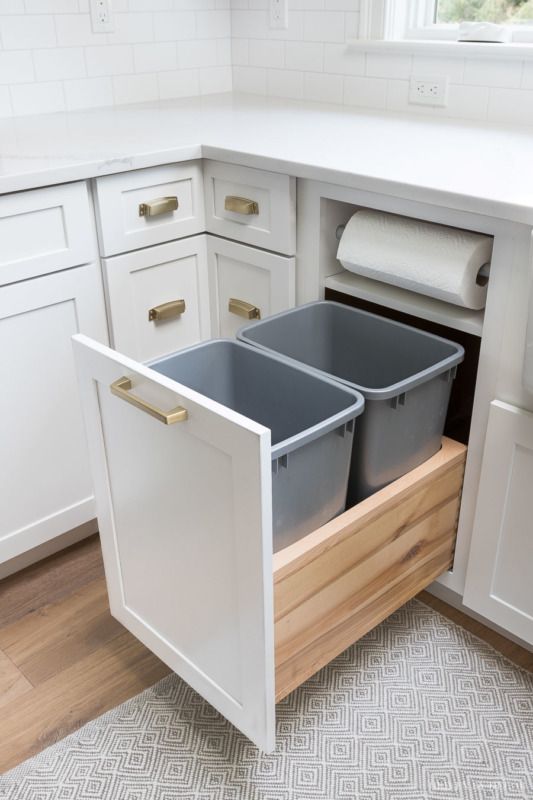 The Trash pullout: Discreet and Efficient Waste Management Solution A well-designed and strategically located trash pullout is essential for maintaining a clean and organized kitchen. We will discuss options such as trash pullout with separate compartments for recycling, bins built into cabinets, or systems with sensors for touchless opening and closing. We will also address the appropriate size of the trash pull out based on your needs and how to keep it hygienic and odor-free.
By incorporating essential elements like the spice rack, trash pull out, and pocket door into your kitchen design, you can create a space that is both functional and visually appealing. Consider your specific needs and style preferences when selecting these elements, and remember to maintain proper organization and cleanliness to fully enjoy the benefits of a well-designed kitchen.